Thursday, June 24th at 12:00 PM EST
Youth mental health continues to be a crucial conversation amongst parents, educators, administrators, and all community members. As the epidemic of anxiety, depression, self-harm, and youth suicide continues to rise, it's vital that we, as trusted adults, are indeed "trusted" and competent in our support of students.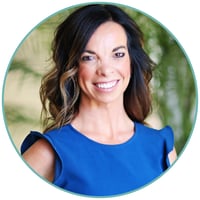 Join CrisisGo during our third webinar in the Mental Health Crowdsourcing Project Series with Katey McPherson, National Youth Mental Health & Suicide Prevention Speaker and Bark For Schools Regional Sales Manager.
Katey McPherson applies her 25-year secondary school teacher, guidance counselor, and K-12 school administrator experience to explore ways to increase trust and safety. Define ways to gain confident support between students and adults through learning how to:
Identify How Stress & Distress Manifest in Children

Raise Your Awareness, Turning Distress Into Success

Follow Proper Measures Once Student Concerns are Recognized

Mitigate, Intervene, and Stabilize Students While Giving Them a Sense of Control
---
We Need Your Help
Creating a Successful Future for Schools!
Join Our Mental Health Crowdsourcing Team and Register for All Three Webinars in the Series to Gain Information and Create Your Plan!