Thursday, April 29, 2021 at 1:00 PM CT
Why should we acknowledge student threat issues as a serious problem? How have current external events affected K-12 school districts?
Lasting developmental and educational impacts have formed due to COVID-19, such as depression, suicide, drug addiction, aggressive antisocial behaviors, and much more. How can we turn all these negatives into positive outcomes and proactively move forward towards school safety?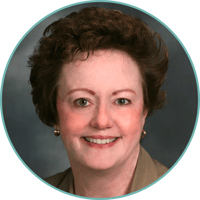 Join Leadership Research Expert Dr. Liz Minthorne for our Webinar "Contemporary Threat Issues Affecting Student Behavior." In this session, we'll discuss:
Current and Future Consequences of Student Threat Issues

Recognizing and Communicating Solutions

Program Development Planning for Your School District

Organizations Involved in Planning

Proactive vs. Reactive Emergency Planning

Lasting Developmental Educational Impacts