On Demand
Crises come from unresolved conflict. Conflict occurs when disruptors are ignored, misidentified, or mishandled. Like workplace violence and other institutional violence cases, school violence has many disruptors that we were missed or dismissed. These disruptors lead to conflict and, left unresolved, become a crisis. How can we identify and define disruptors as early as possible for proper intervention and conflict resolution?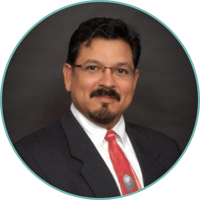 Join the President of BSU and Retired FBI SA Andrew Bringuel for a webinar on 'The Paradox Between Needed Training and Reduced Funding.' In this session, we will discuss:
How School Threat Assessment Report Training (START) improves awareness, assessment, and response.
How to maintain a safe and secure school environment.
How to comply with (START) training requirements for all students, faculty, and staff.
How to train a Crisis Response Team (CRT) in threat assessment and intervention.